About SightSpectrum
Sight Spectrum accelerates your business with innovative technology & in-depth Industry exposure for delivering lasting value.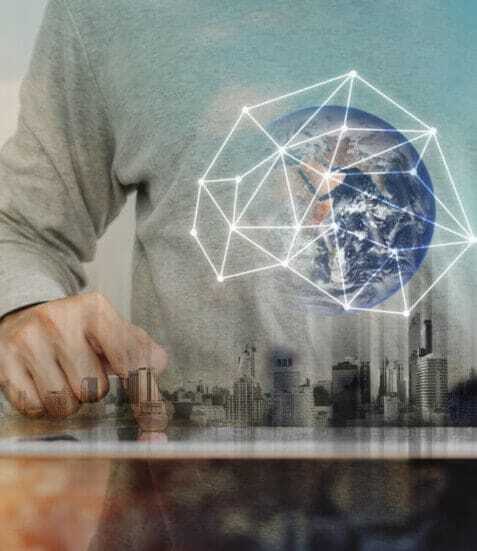 Drive Digital Revolution Through Data Science
SightSpectrum is a Technology Consulting and Services company with exclusive focus on Data, Cloud, Analytics, and AI. We are a team of specialists with extensive experience in delivering robust and cost-effective solutions to Fortune 1000 clients across industry verticals. Our capabilities and solutions enable client organizations to harness the power of data to influence their business model and seize the opportunities of today's digital economy.
SightSpectrum brings customer value by innovation and design thinking embedded with years of experience, industry expertise and complete transparency.
We deliver innovative and right solution for your organization
A World-Class Technology Services firm that is a trusted long-term partner for global enterprises to engineer, innovate and implement Data, Analytics, Cloud and AI solutions. Be recognized as an industry leader in chosen emerging technologies, be the employer of choice, deliver superior service to aid our customer in their business growth and performance.
Simplify Data Analytics and gear Organizations to their next gen potential, with our expertise in consulting, implementation, innovation, best-in-class staffing, and customized solutions.
Integrity, Quality, Best People, Client Value Creation, Self-Improvement, Hard work, Innovation.
Discover trust team and our experts
Company Overview
November 2017 – SightSpecturm established in Us.
Physical Presence – New Jersey, Chennai, Tanjore.
115 Headcount strong
Mature delivery management teams experienced in multi-year, multi-phase, multi-region engagements.
Revenue Mix-50% of current revenue comes from IT Technology Services & remaining 50% from IT staffing services.
20+ ongoing engagements with customers from US, UAE, UK, South Africa, India, Canada, Germany & Switzerland.
Operations from India, US, South Africa & UAE, 3 Partners with whom we are doing business and have excellent relationship.
Resources in 12 Indian city including Bangalore, Chennai, Hyderabad, Mumbai, Pune, Gurgaon, Kolkata, Trivandrum, Kochi, Tanjore, Coimbatore, Madurai.
Awarded Delivery Excellence Award from FCSA, UAE.
Clients Feedback
UAE federal government Department
We extends its thanks and appreciation to you, On your efforts to support the Authority to provide the best services, We are pleased that you will be one of the distinguished suppliers of the authority for the year 2019.
Leading provider of Global Commercial Services in Life Sciences Industry.
I have been working with the team a lot this week and last on the pharmacist productivity report and they have been AWESOME. It made a huge difference to show them what I needed and then the team and I worked together to figure out what from the data they needed to pull. Team was super patient and really worked to get what I needed from them. Just wanted to pass along how awesome they have been to work with on these reports. I am confident I will get what I need from the system now.
Head of Smart Data Section
UAE Federal Government Department
Thanks for all your support and effort in completing the SSR integration project-Phase1 in rapid manner. Each of your effort in this regard is really appreciated. Thank you for great job.